V. Heyenraets – Impressionist artist. Willett's works are permeated with air, color, tenderness, lightness, surrounded by a special watercolor mood of relaxation, peace and freedom. Here are just a few of his paintings.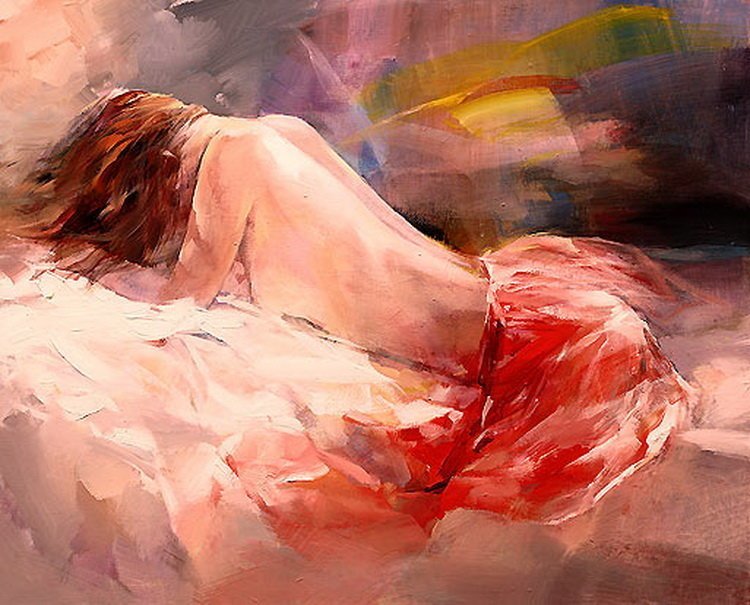 Artist Willem Haenraets (Willem Heyenraets) was born in October 1940 in the city of Rotterdam. At the age of 16 he entered the Antwern Art Academy. The teachers at the academy quickly noticed the obvious talent of the young talent and in every possible way contributed to his creative growth. Four years later, from the moment of entering the academy, Willem Haenraets began to receive a state scholarship from the Belgian government and was able to continue his education at the National Institute of Fine Arts in Antwern.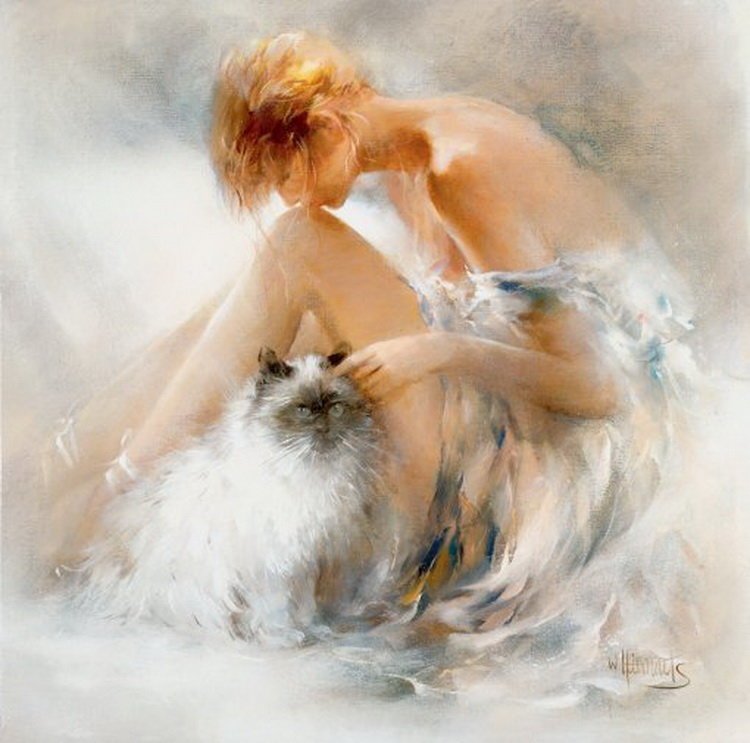 Willem Haenraets is currently working with a publisher who presents his work worldwide in the form of lithographs and high quality posters. The originals of the works are sold to the public and the owners of the galleries.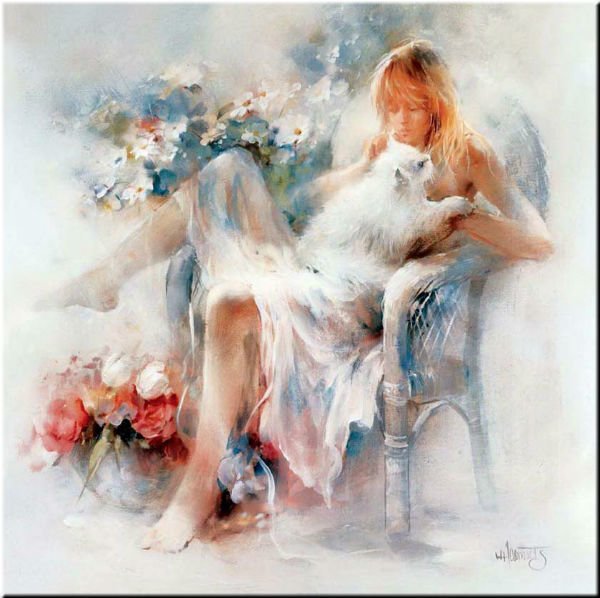 Using his unique soft color in watercolors, he seems to conjure with
the help of a brush, creating a romantic world of beautiful illusion.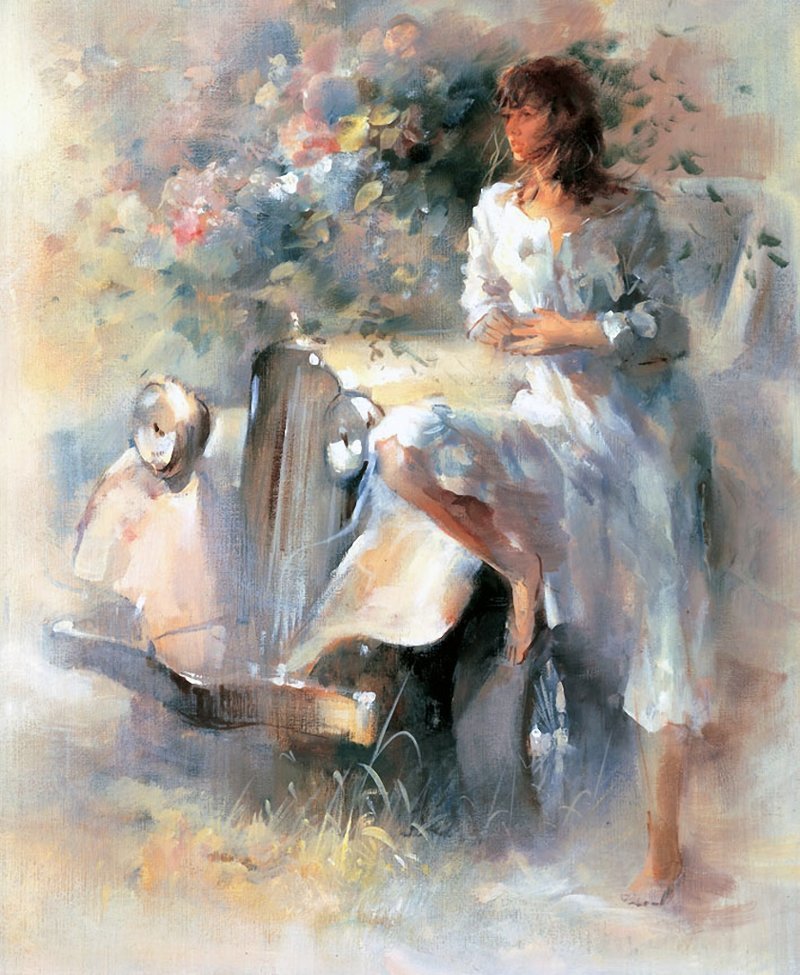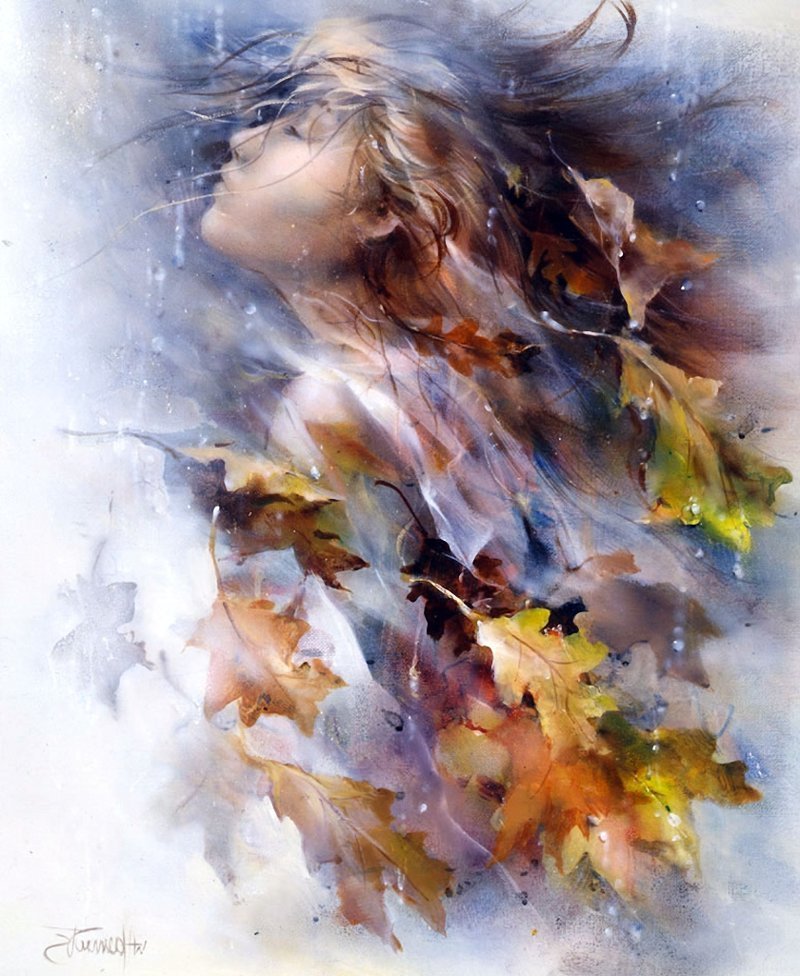 The artist's works are in private collections in Belgium, Holland, France, Germany, England, Spain, Canada, USA, Japan and Italy.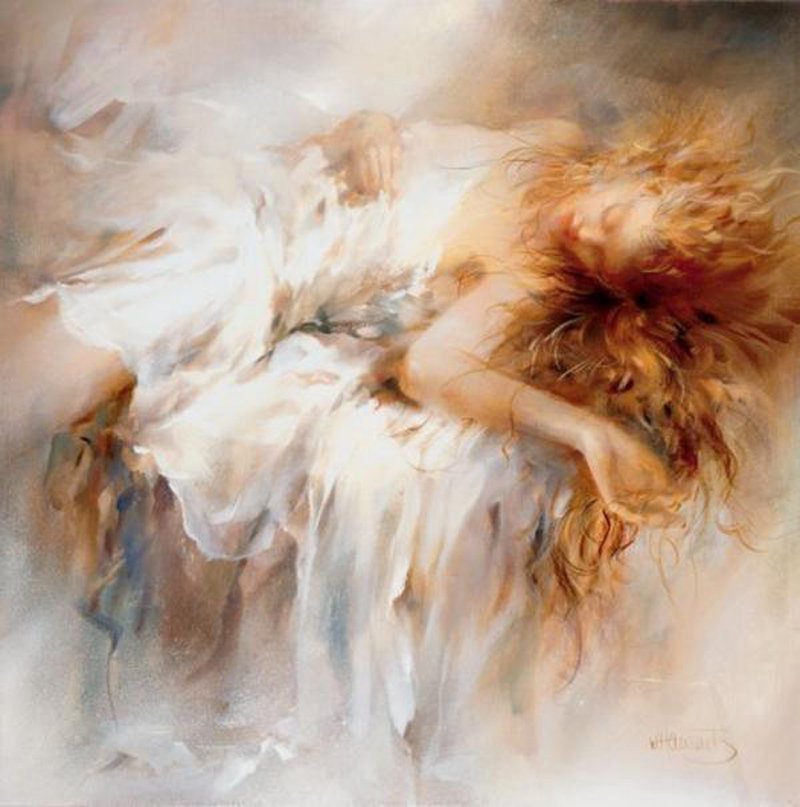 Tenderness is so divinely light,
It is the rustle of dreams and the stars of the rows,
It is the wind that spreads the clouds,
Into the fragile world of illusions and mysteries…
Tenderness is the whisper of "shut up
…
"
For two who created the universe.
Olga Aganova. Poem "Tenderness".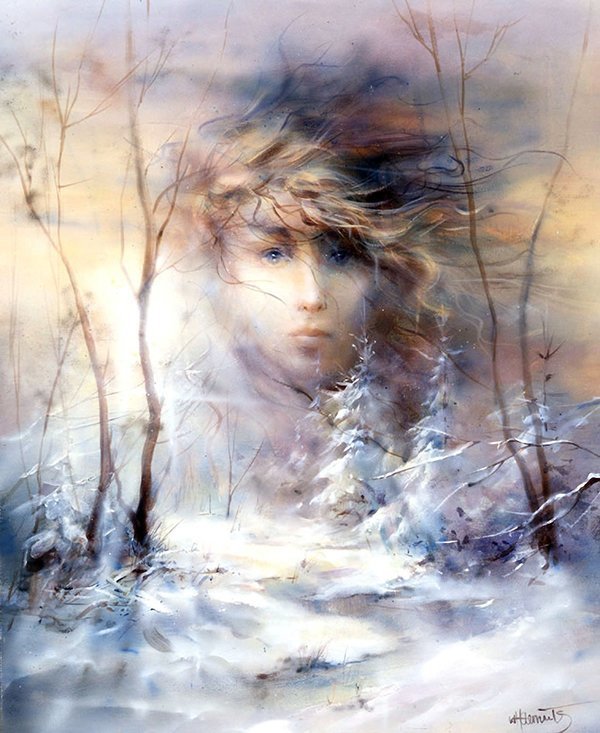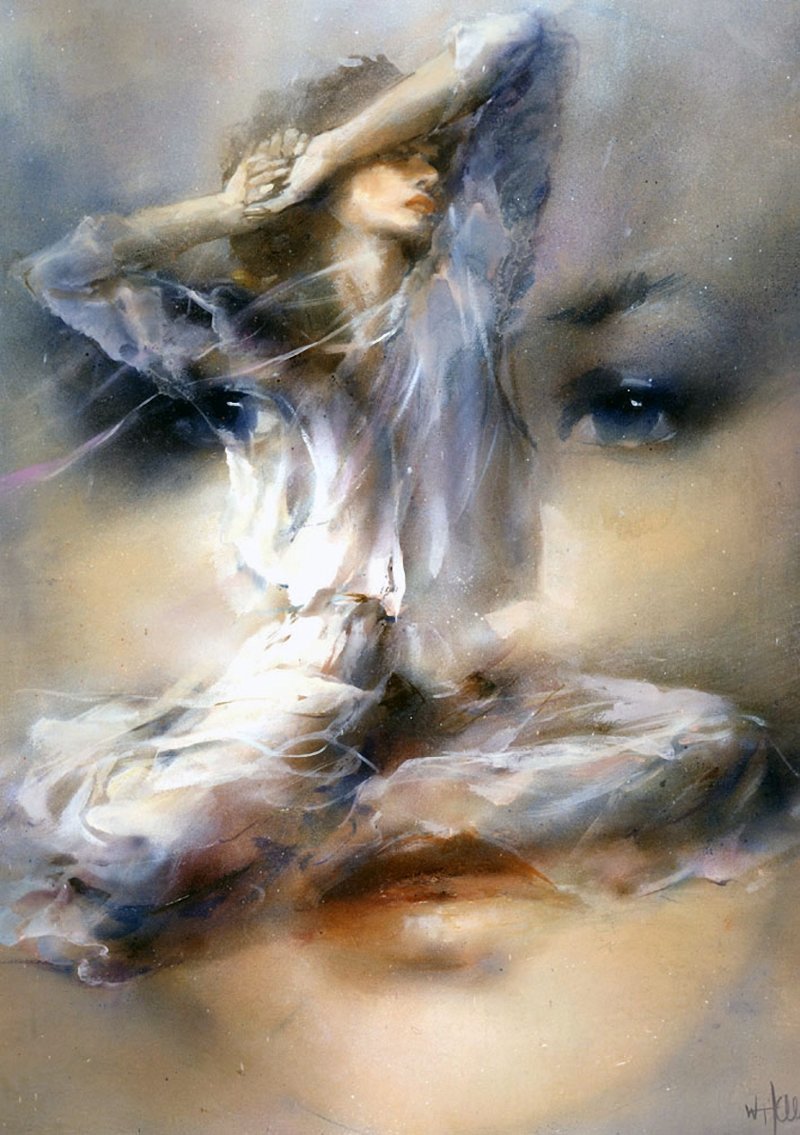 Air .. tenderness ..
Serenity … The end of
summer .. As
if it were somewhere ..
Maybe even with me ..
Sea .. Roses .. Summer heat .. To wait – happiness cannot be measured, To love – to know the mystery of the soul … God forbid, save me this: Cherry orchard, dim light, Forgiveness at the end of summer, Steps that are no more …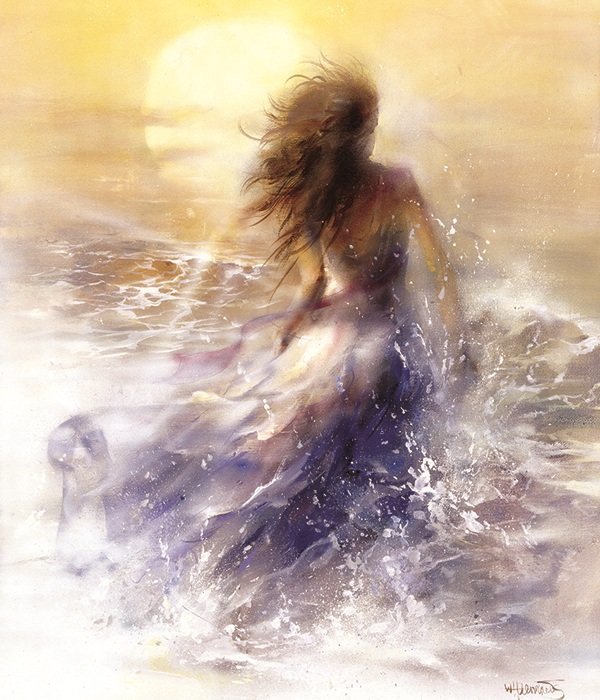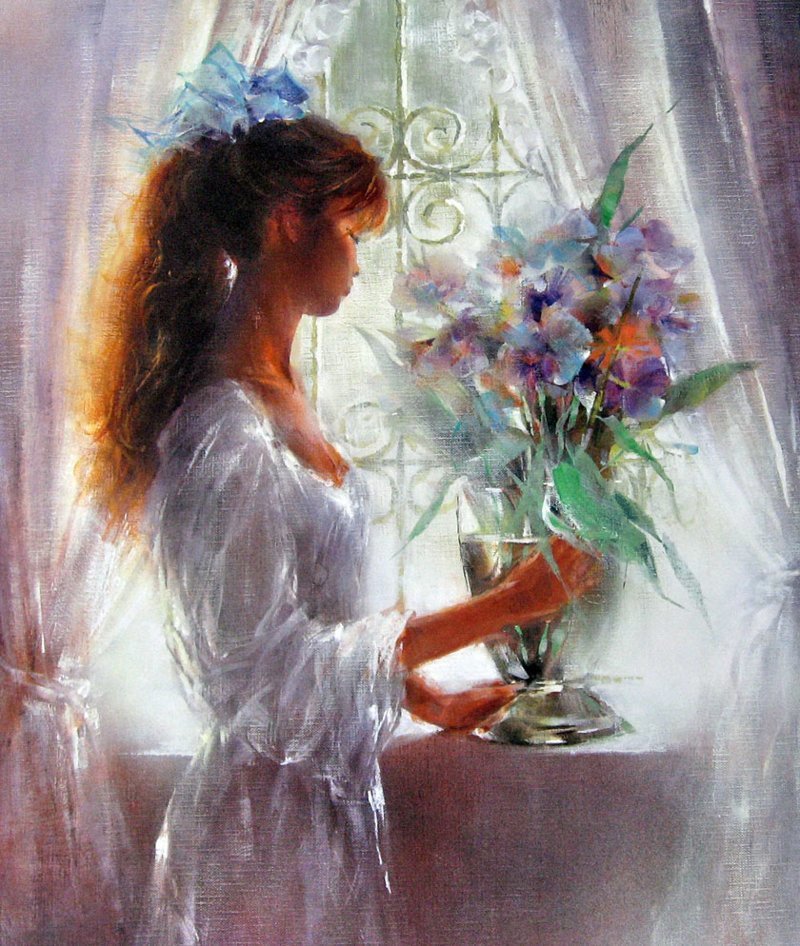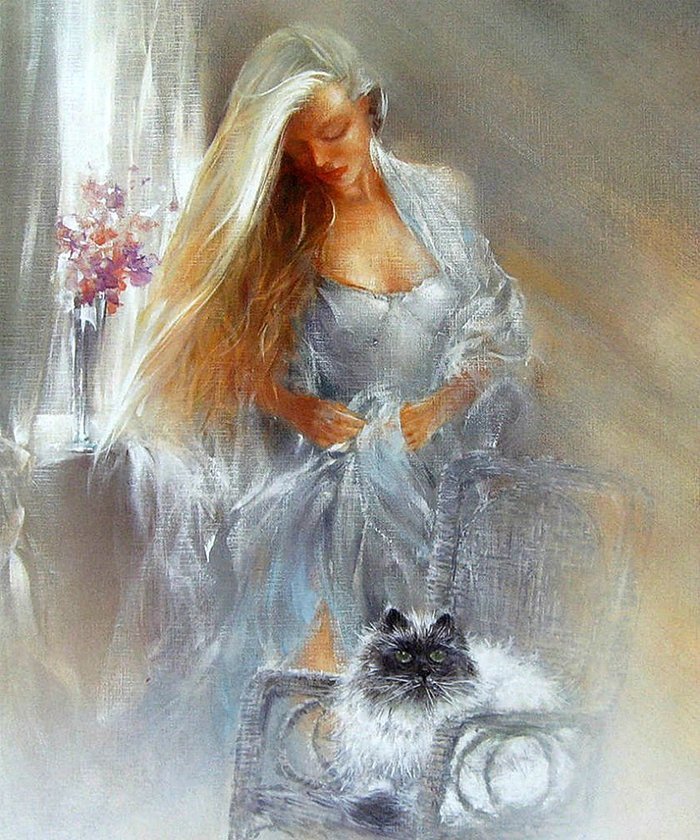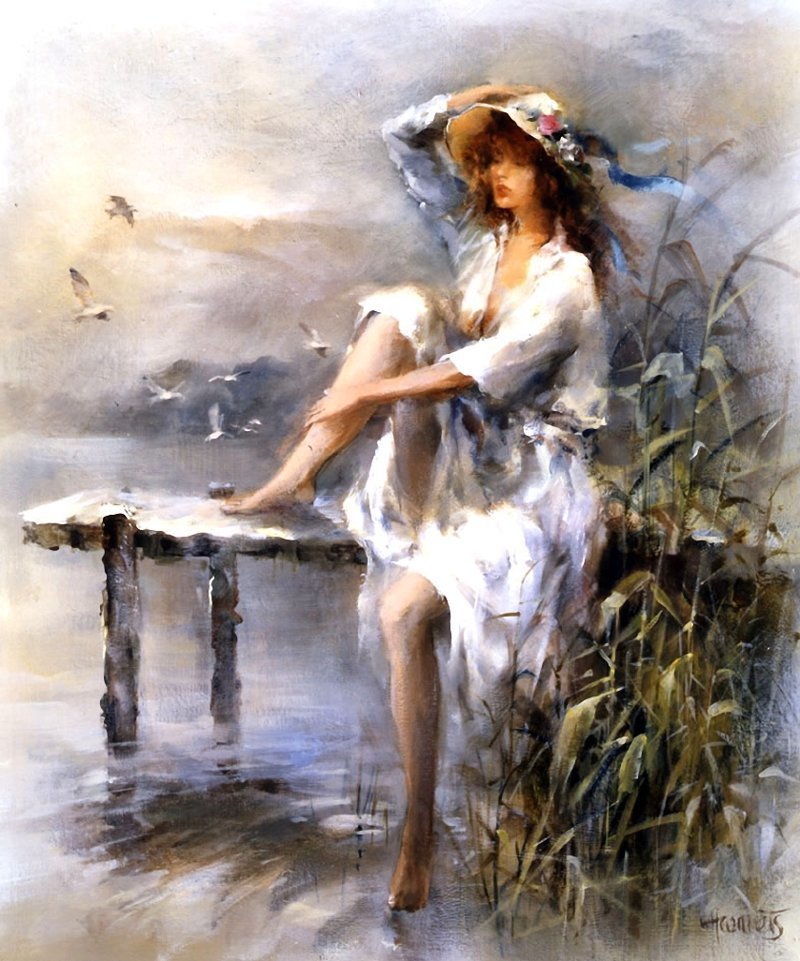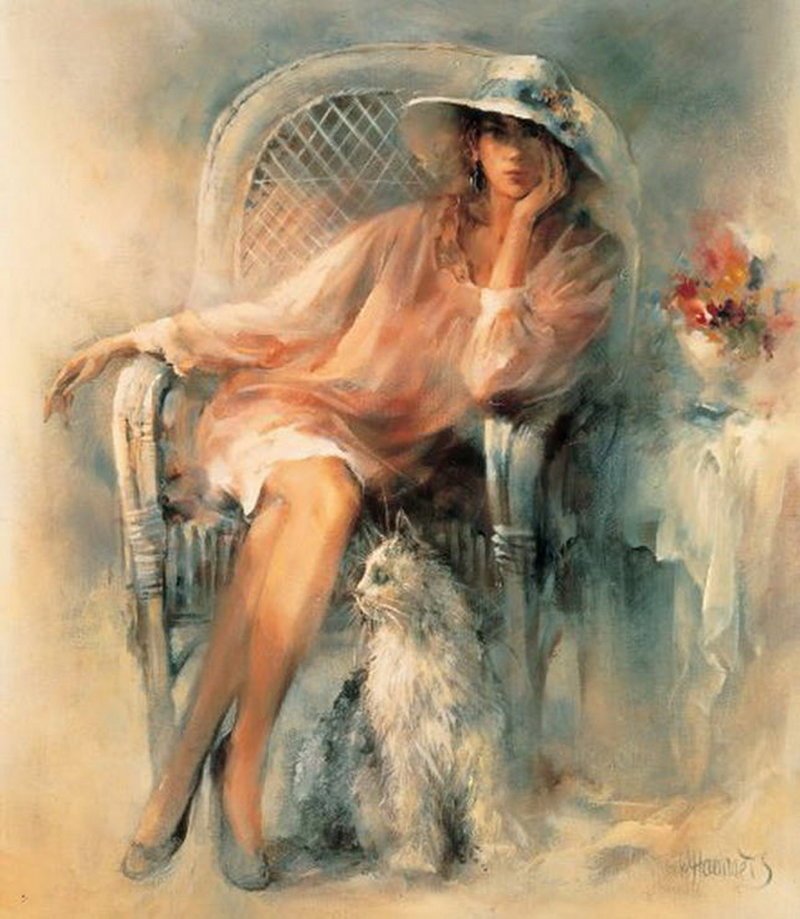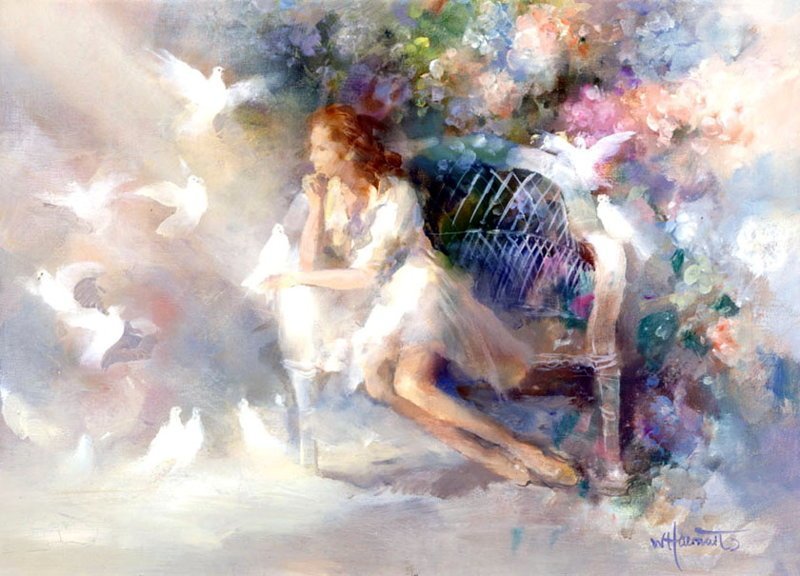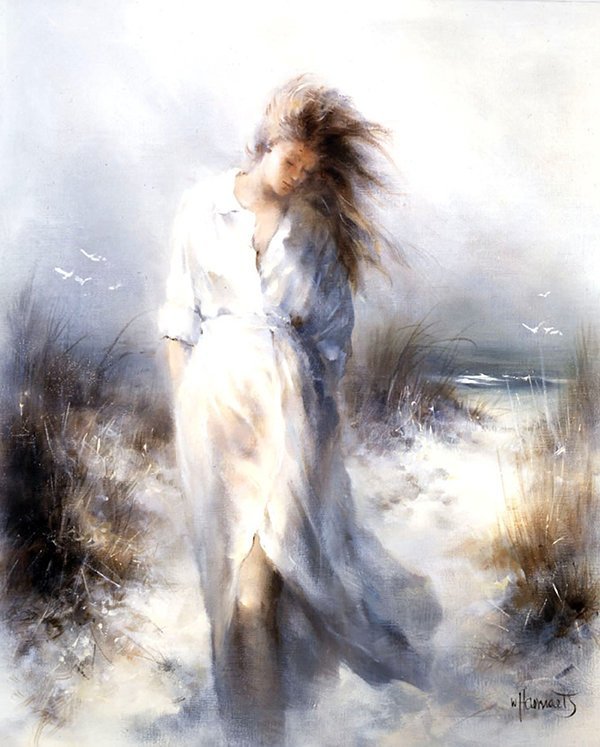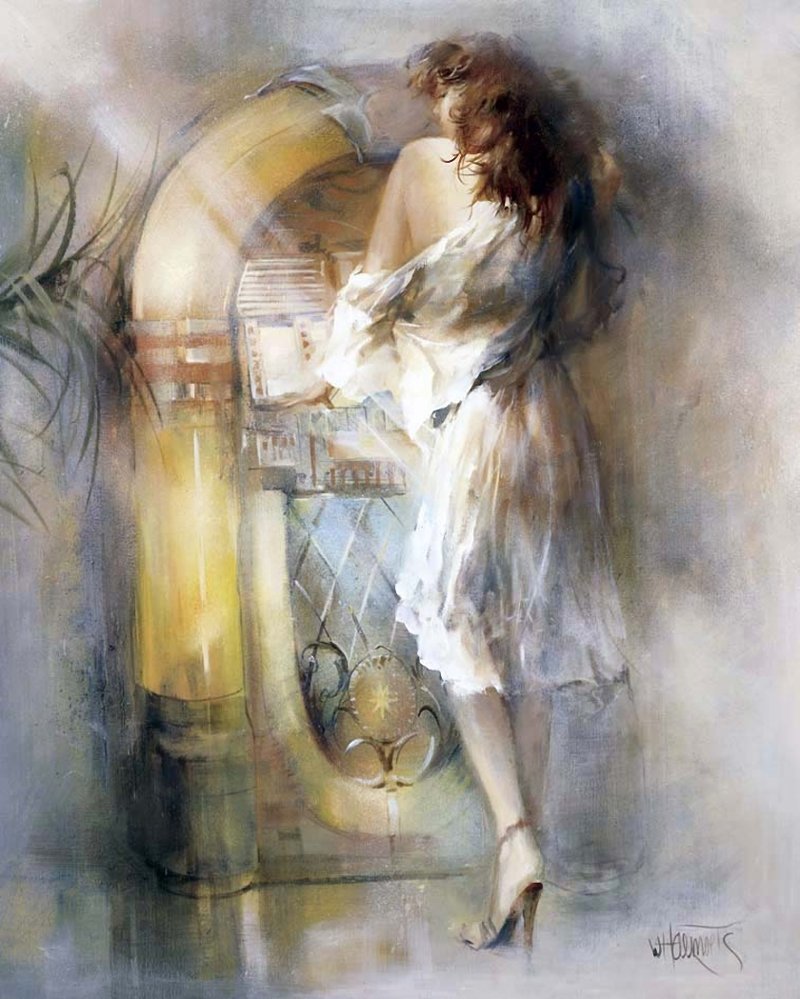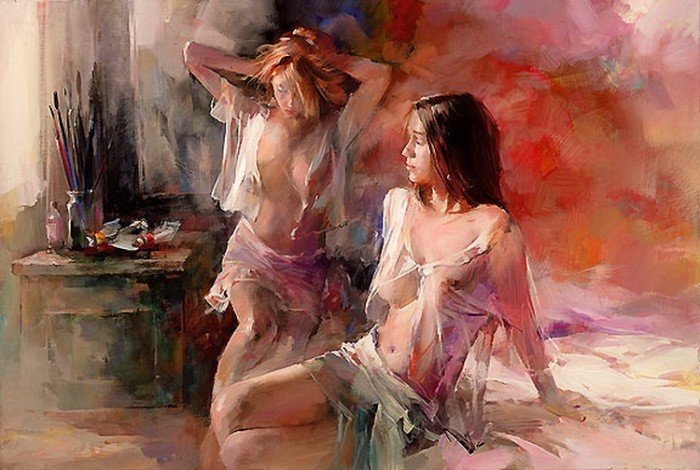 Well, at the end of this, in my inexperienced look, ambiguous installation, we will say a huge THANK YOU to the user Evgeny, who voiced this topic on Solyanka back in December 2014, to the blog of Irina Zaitseva, from where I shamelessly ripped off most of the text, Olga Aganova, for her poems, well, and to me a modest fellow ….